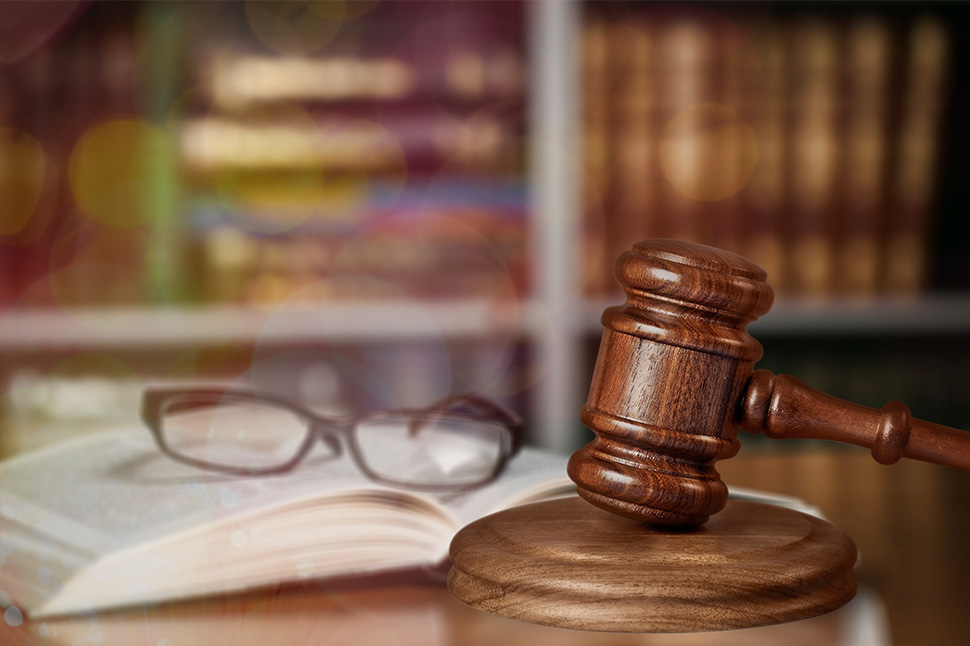 The legal industry is now incorporating digital trends that are helping law firms and organizations in becoming more efficient, productive and competitive in a global market.
But, while implementing digital initiatives, law firms have to deal with several challenges. Three major challenges are:
Lack of Client Education
Customer education is important in every industry, but in the legal world, there are few areas where it matters the most. In every case, the client has something at stake - like money, freedom, responsibility, reputation etc. If the legal firm fails to properly understand what's happening, this can lead to catastrophic consequences.
Inability to Adopt New Methods for Reaching Clients
For the past few decades, the success of several law firms depended upon networking. So, now when marketing and advertising have come into the picture, it is becoming difficult for them to switch gears.
Unawareness
Today's client is much different from what they were a few decades back. People are now utilizing the resources they have in front of them to make educated decisions. In most cases, this means a search engine like Google or any other browser. Several law firms face a challenge when consumers are trying to locate them. This is because many law firms still do not consider the Internet as a source of reliable traffic generation.
Features of Allerin's Solution

Determining Profitability of a Case Type
One issue that has always plagued law firms is profitability. Our Big Data solution helps in determining the profitability of each case type, thereby enabling greater accuracy in price setting.
Providing More Efficient Discovery
Law firms can spend weeks sifting through documents to find the information they need to build a case. Our solution can help in increasing the ability of a software system to identify documents that fit the current case.
Showing Trends
Our solution makes use of predictive analytics that helps law firms in identifying trends that impact consumer buying. By giving them early access to such insights, law firms can prepare accordingly and have an edge before the trial even begins.
Benefits of Allerin's Solution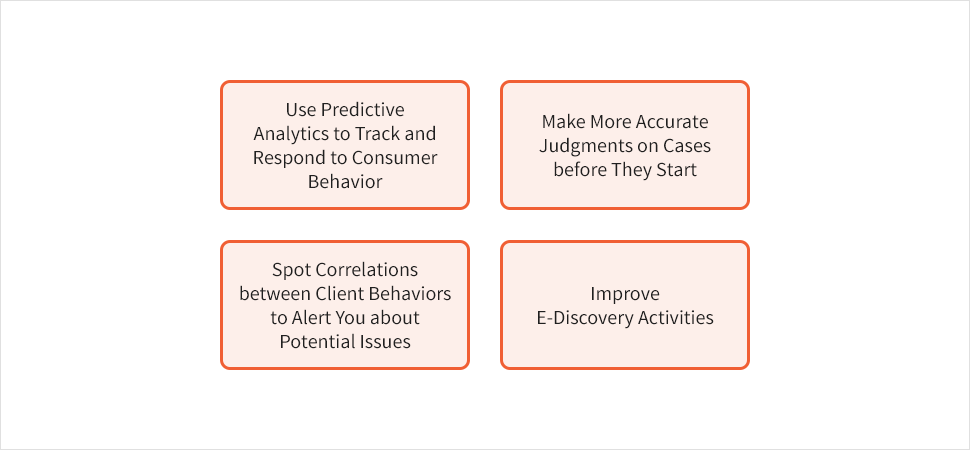 Use Predictive Analytics to Track and Respond to Consumer Behavior
Allerin's Big Data solution can help legal firms in knowing whether their target client is an enterprise, business, or an individual. There is often a lot of information available online that can help in building a picture of the customer and their associated legal needs. Our solution can help in tracking this information through social media, news feeds and client interactions.
Make More Accurate Judgments on Cases before They Start
Rather than relying on previous experience and intuition while deciding to take on a case, our solution provides case assessments that can ensure chances of choosing the most successful cases. Our solution focuses on combining existing financial data with analytics for showing trends based on customer profile or previous engagement.
Spot Correlations between Client Behaviors to Alert You about Potential Issues
Our solution can analyze a range of behaviors that lead up to a final action taking place and helps in improving a law firm's ability to harness data and spot these trends.
Improve E-Discovery Activities
Our Big Data solution can help in providing more insight around e-discovery activities by analyzing documents and metadata around these documents too.
With our Big Data solution, law firms will have the strategic data for making smart decisions. Our legal solutions team can help banks identify their specific pain points and tweak our solution accordingly. Our solution will thus, help you take better business decisions and react faster during critical times along with eliminating human intervention in routine activities. To know more about our solution, contact Allerin .