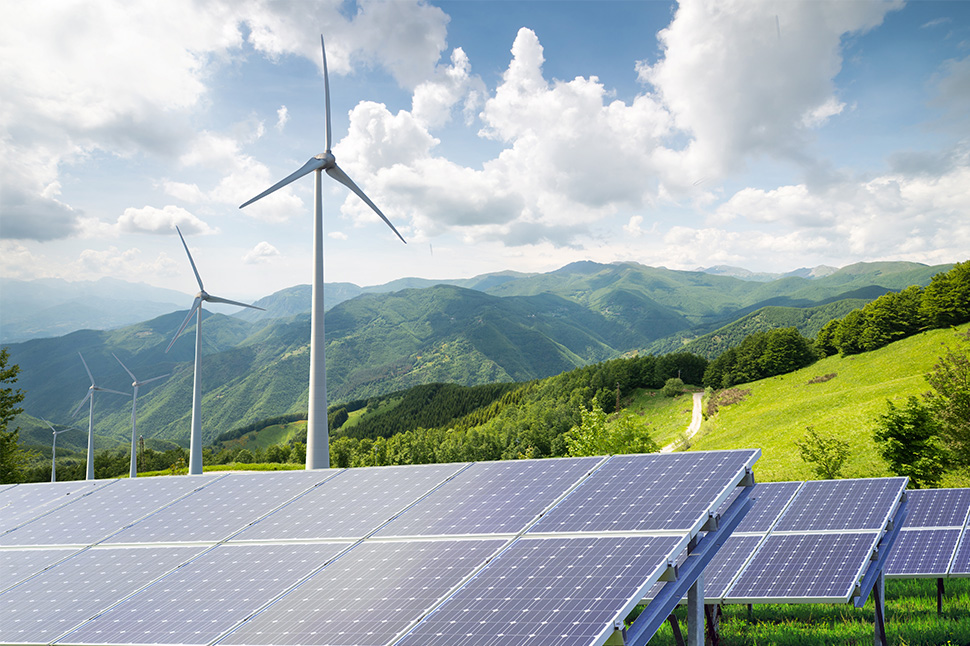 Historically, the pace of change in the utility industry has been slow. However, now, with rapid technological advances, the need for protecting the climate, and changing consumer requirements, the utility industry is witnessing a rapid transition. Down the line in the next 10 years, experts believe that regulations in utility industry would adjust in order to align incentives with clean energy, advanced grid technologies, and distributed power generation.
But because of increasing financial pressure due to eroded utility credit ratings, and decreasing revenues from declining demand, the utility industry is not able to incorporate new technological changes. Take a look at the three broad challenges in the utilities industry.
Cyber Attacks
Cyber security is a major issue that affects the all the stakeholders in the utility industry, including transmission and distribution companies. It is important to realize that cyber criminals can virtually target any digital device or system, including power and electrical systems. Cyber attacks are mainly targeted at breaching one or more firewalls, antivirus programs or other protections of utilities.
Customer Expectations
Today, consumers are living in a world of personalization. The traditional methodologies of class averages and uniform pricing do not appeal to consumers anymore. Customers want to have differentiated services, where they have the ability to select from simple choices and cost effective services.
Gas Emission Regulations
The government has implemented stricter regulations to cut down carbon pollution from the power sector. But the transition away from coal and towards implementing other alternative sources of energy, such as solar power and the wind has caused problems for some of the plants that still rely on old generation methods.
Allerin's Solution Features

Delivering Personalized Service
Allerin's Big Data analytics solution can help in providing personalized services by analyzing meter data. This meter data can provide insights into customer behaviors and preferences, thereby helping utilities understand a variety of factors about their customers, from different types of appliances that they use to their highest-usage times throughout the day. The more a utility company knows about its customers such as usage data, payment information, how the customer prefers to communicate with the utility, and more - the better it can manage each customer relationship individually
Identifying Usage Spikes
Our analytics system helps in monitoring tests conducted by utilities to detect usage spikes and can accurately identify energy theft cases. This helps utility companies in preventing potential public safety hazards within a short time.
Providing Meter Accuracy
Allerin's Big Data solution helps in accurately calculating performance metrics to validate the performance of the advanced metering network provider. This helps in avoiding billing and lost revenue implications. Utilities are also able to identify unknown defects in electric meters, thereby allowing them to detect and replace these meters.
Benefits of Allerin's Solution

Cost Reduction
Allerin's Big Data analytics solution can help utility companies in increasing capital productivity and save millions in operations and maintenance expenditures. Our solution can facilitate this by helping them improve operations that can reduce call center volumes effectively, optimize capital deployment and understand their procurement in a better manner.
Reliability
Our advanced analytics solution can also help in boosting reliability by preventing outages through more accurate predictions about when to replace equipment that is failing, or improving outage response through situational awareness, thereby facilitating better management of performance.
Customer Engagement
Allerin's Big Data analytics system can also help utility firms understand consumers and their energy use in a better manner. Utility companies can make use of this knowledge to design new products and services like demand-side management programs that can greatly reduce electricity use at peak times. Thus, our system allows utilities to provide more accurate information to their customers about power outages, repair work by field crews, and grid updates, all of which can raise customer satisfaction.
With our Big Data solution, utilities will have the strategic data and intelligence for developing new applications, thereby making them smarter and enabling them to provide cost effective services.
Our utility solutions team can help utility companies identify their specific pain points and tweak our solution accordingly. Our solution will, thus, help you take better business decisions and react faster during critical times while eliminating human intervention in routine activities. To know more about our solution, contact Allerin .