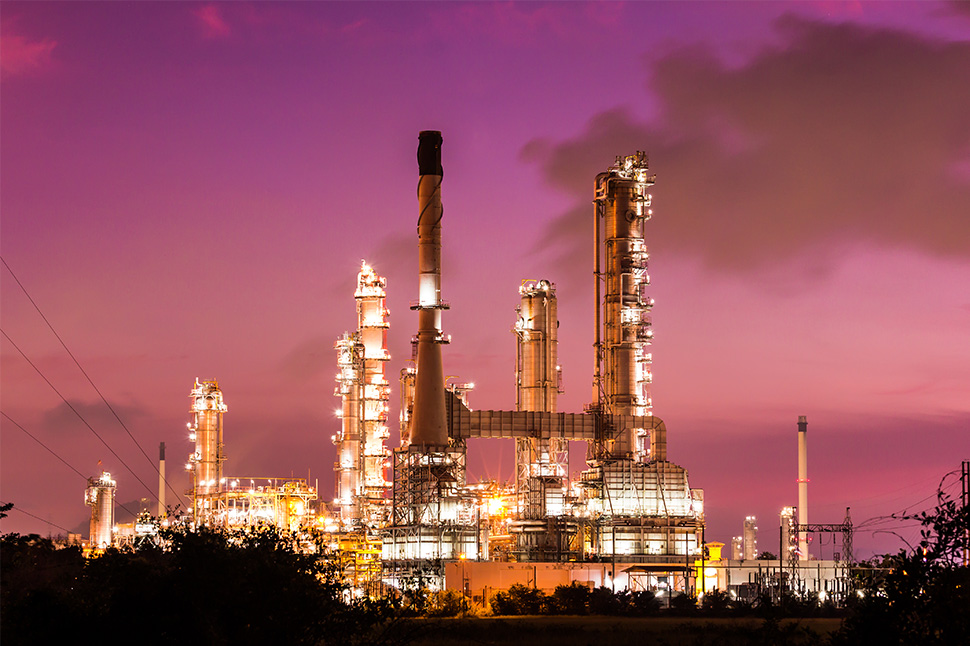 Today, technological advancements are being introduced at every stage of oil production, from analyzing potential drilling sites, acquiring land rights to developing new sites for drilling and extraction, project operation, refineries, pipeline construction, and maintenance.
As the Oil and Gas industry is a hyper-competitive market, it is challenging to find and develop oil while reducing the safety risk and environmental impact. As much of the world's hydrocarbons are situated in hard-to-reach places, reaching such areas with difficult geopolitics is not an easy task.
There are two broad challenges faced by the Oil and Gas industry:
Finding Oil
As oil reservoirs are typically 5,000 to 35,000 feet below the Earth's surface, expensive oil well logs and low-resolution imaging are the only options available to scientists and analysts for finding and describing the reservoirs. Also, a lot of time is spent on bringing clarity in captured subsurface data.
Producing Oil
Refined oil production is expensive. It requires a large amount science, machinery and manpower for profitably producing a barrel of Oil. Oil refining companies have to first consider the cost, quantity and market availability.
The Oil & Gas industry can greatly benefit from the data acquired. Instead of using historical data, companies can implement IoT and Big Data systems for creating different views and perspectives for the data acquired.
Allerin's Big Data Solution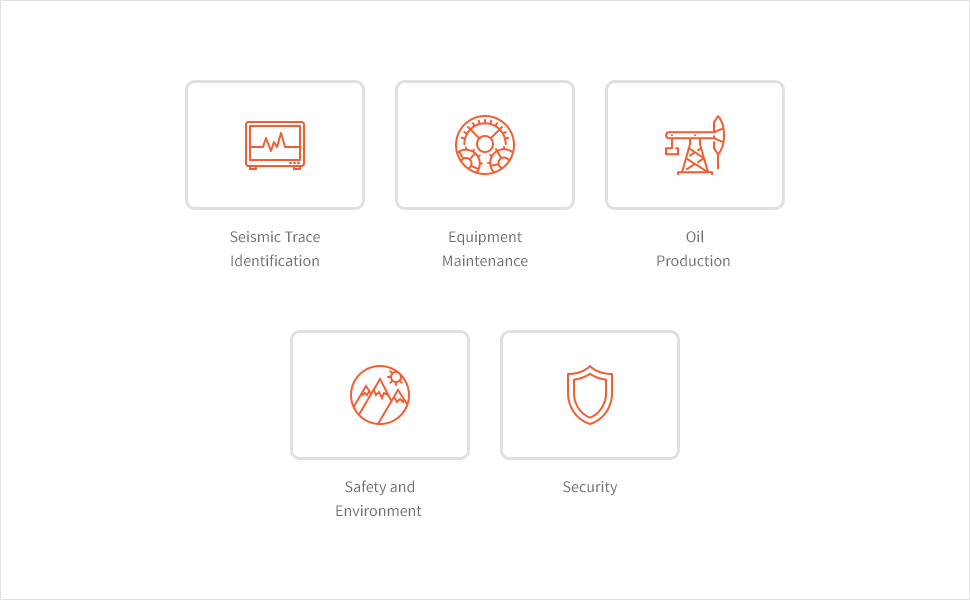 Seismic Trace Identification
Our Big Data platform can be used for storing and processing seismic data that can be used for discovering seismic trace signatures that were previously overlooked.
Oil Production
For enhancing oil recovery from existing wells, Allerin's Big Data platform can be used to analyze seismic data along with drilling and production data. This data can help production engineers identify changes to make in the oil reservoir, oil lifting methods, etc. Additionally, our Big Data and IoT solution can be used for forecasting oil production at wells.
Equipment Maintenance
For identifying potential drilling errors or equipment failures, sensor data from equipment along with geological data can be collected and analyzed to predict equipment failure. This helps in making oil drilling companies understand what equipment works best in which environment. Our Big Data platform, along with the IoT ecosystem, enables preventive maintenance by analyzing data generated by various pieces of equipment in real time.
Safety and Environment
By using our Big Data and IoT solution for analyzing data from a variety of sources, anomalies in drilling can be identified and monitored in real time. Oil well problems can be detected well in advance before they become serious, and drills can be proactively shut down for preventing environmental risks.
Information Security
Companies should be able to identify events or patterns that could indicate an imminent security threat or cyber-terrorist act. This helps in keeping company property and equipment safe. Predictive analytics is becoming a central part of identifying patterns that can help detecting these threats in advance. Allerin's Big Data platform can help in identifying threats in real-time by using machine learning and anomaly detection techniques, thereby reducing the likelihood of such incidents.
Allerin's IoT Solution

Remote Monitoring
Allerin's IoT solution provides remote asset management through connected infrastructure. It helps in effectively revolutionizing Oil & Gas operations. It also offers the ability to operate oil rigs without any personnel on-board. As a result, reduction in the number of personnel needed quickly adds up to a considerable cost saving, thereby minimizing risk casualties during emergency incidents.
Asset Monitoring
Our flexible Big Data and IoT platform can run numerous applications that can monitor the asset range, thereby enabling trends and impacts to be measured.
Enabling Massive Data Collection
Data that is generated from a single well can be sizeable, but a large field of wells can produce huge amounts of valuable information. Our Big Data and IoT platform can help in tackling the large-scale collection across an entire site. This can result in better asset utilization across all wells, reduction in emission of effluents, and accelerates production.
With our Big Data and IoT platform, Oil & Gas companies will have the strategic data and intelligence for developing new applications, thereby making them smarter and providing complete solutions rather than providing stranded static data in empty point software products.
Our O&G solutions team can help companies in this industry identify their specific pain points and tweak our solution accordingly. Our solution will, thus, help you take better business decisions and react faster during critical times while eliminating human intervention in routine activities. To know more about our solution, contact Allerin .