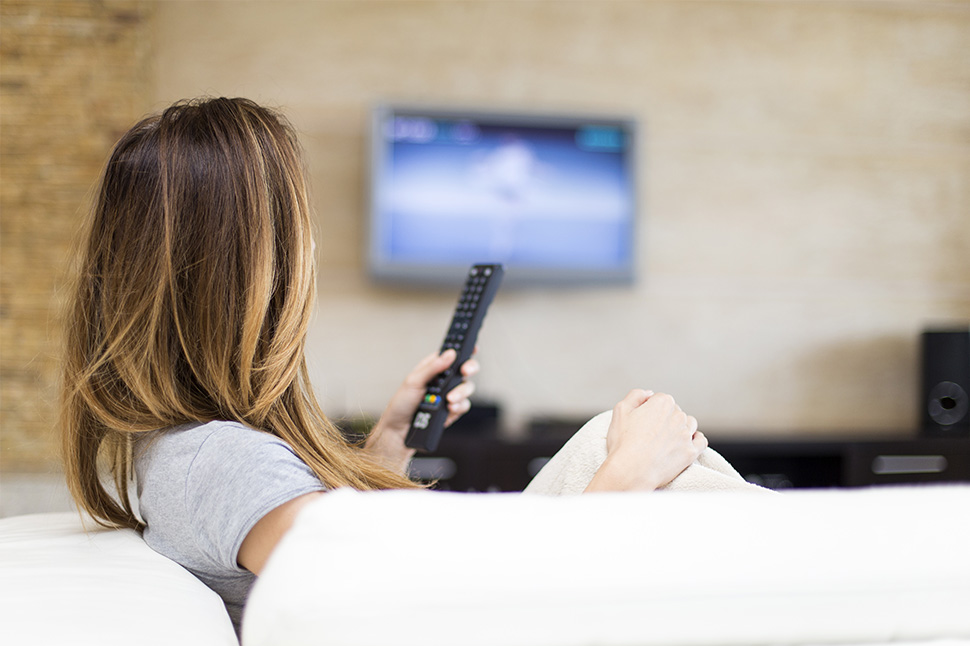 The rapid advances in digital content processing, the Internet, IT and cloud technologies are allowing content creators and distributors in the media and entertainment industry to work more closely and effectively to provide consumers an ever-increasing array of options. All of this is happening at an accelerating rate, thus increasing the scope of consumer-friendly services being introduced. Certainly, this is an exciting time for the media and entertainment industry.
Consumers today can choose when and what they want to watch using DVRs (Digital Video Recorders) and advanced set-top boxes, or just by downloading content on-demand over the internet. Due to this trend, Media and Entertainment companies are now struggling with legacy business models, information silos and legacy infrastructure as they seek to gain an understanding on how well their content and offerings are matching customer demand. Key business challenges in this industry include improving customer intimacy and operational efficiency. The following are the challenges faced:
Improving Customer Intimacy
Media and Entertainment companies are seeking to differentiate themselves by presenting content and entertainment that their consumers want to consume. For doing this, they must have a better understanding of their customer, including when and how customers select content and offerings. Several of these companies lack the technology and resources that help in developing a unique customer profile, thereby resulting in improved overall personalization of content creation and delivery.
Improving Operational Efficiency
Operators of entertainment venues such as cruise lines and theme parks are unable to track their customer's movements. Thus, they are not able to provide them with faster access to events and attractions and more personalized experiences.
Allerin's Solution
As smart phones and associated digital media become the major source of entertainment, media creators and distributors should now embrace Big Data Analytics for creating a connection with their customers. This not only helps in unlocking hidden insights about customer behavior but also takes you closer to achieving the ultimate goal – delivering personalized content.
The following are different ways in which Allerin's Big Data solution is helping entertainment and media companies make sense of the massive flood of data.

Audience Interest Prediction
Allerin's Big Data solution helps in unearthing interesting statistics about your users like what kind of content they mostly like, what devices are used for streaming that content, how long they watch a video, movie or listen to music. Our solution throws deep insights into audience behavior and this helps media companies syndicate content that is closely aligned to their viewer preferences.
Insights into Customer Churn
With Allerin's Big Data solution , it is now possible to know why customers subscribe and unsubscribe. It is also possible to know what kind of programs they like and dislike with clarity.
Our solution offers deeper insights into responses towards pricing. Subscription models can also be drawn with the help of our solution. Our solution also offers content pricing, and tailored delivery models for reducing customer churn.
Effective Ad Targeting
The revenue models of media and advertising are largely dependent on programmatic advertising. Allerin's Big Data solution takes the guesswork out of programmatic advertising. It helps advertisers and businesses in pinpointing the exact preferences of customers. It also gives them a better understanding about what type of content viewers are watching, at what time and for what duration. This granular visibility of customer preferences that our solution provides helps in improving the efficiency of ad targeting resulting in higher conversion rates or TRP.
Benefits of Allerin's solution
Big Data is now opening up the lane to fast success to businesses in the entertainment and media industry. With Allerin's Big Data solution users will get the following benefits: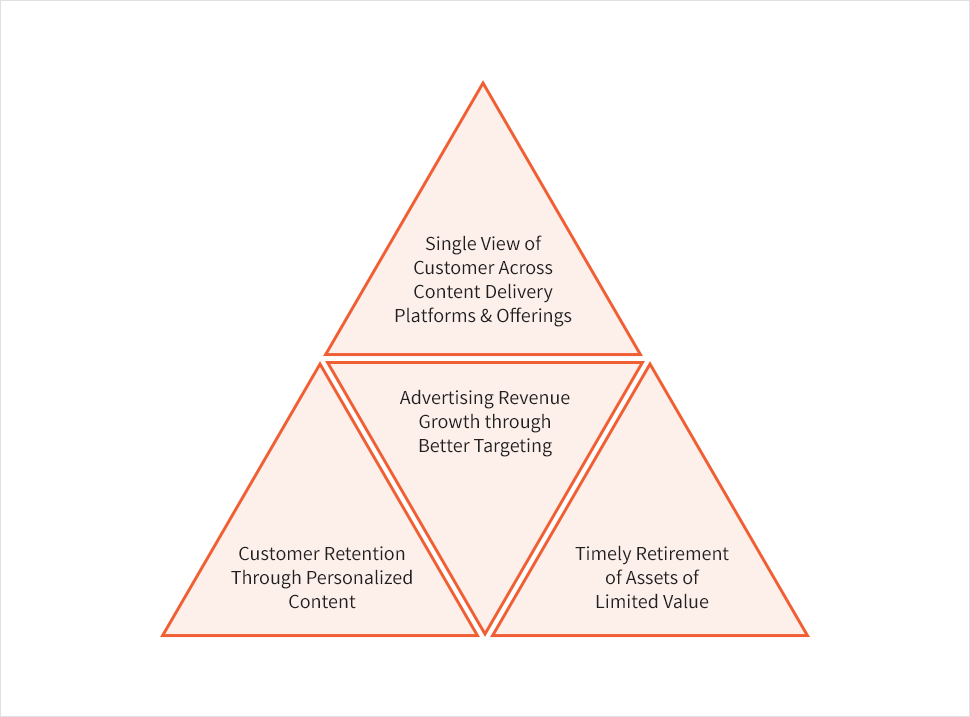 Single View of Customer across Content Delivery Platforms & Offerings
Our solution helps Media and Entertainment companies in broadening their content delivery platforms and offerings. It also helps them in understanding how customers interact with each platform to fully understand customer value and opportunities to up-sell and cross-sell. Such an understanding helps companies set justifiable rates for advertising across individual and combinations of platforms.
Customer Retention through Personalized Content
Allerin's Big Data solution helps you understand what customers want to consume and how they want to consume it. This facilitates the building of customized offerings leading to better customer retention and additional sources of revenue. Media and Entertainment agencies can thus deliver content in a format that is most desirable to the customer.
Advertising Revenue Growth through Better Targeting
Our solution also helps companies identify what advertisements attract follow-on activities. Thus, they can better establish the value of your brand and offerings leading to increased revenue from advertisers. With our solution, they can also offer services and subscriptions to a potentially valuable customer database.
Timely Retirement of Assets of Limited Value
With our solution, you can also understand when the right time is to retire assets by archiving content or retiring unprofitable delivery channels and offerings. This requires a detailed knowledge of customer trends that our solution can provide, and it also offers the linkage between various offerings that at first might not be apparent.
With our Big Data solution, media and entertainment industries will have the strategic data and intelligence for developing new services and delivering personalized offers.
Our media and entertainment solutions team can help you identify your company's specific pain points and tweak our solution accordingly. Our solution will, thus, help you take better business decisions and react faster during critical times while eliminating human intervention in routine activities. To know more about our solution, contact Allerin .