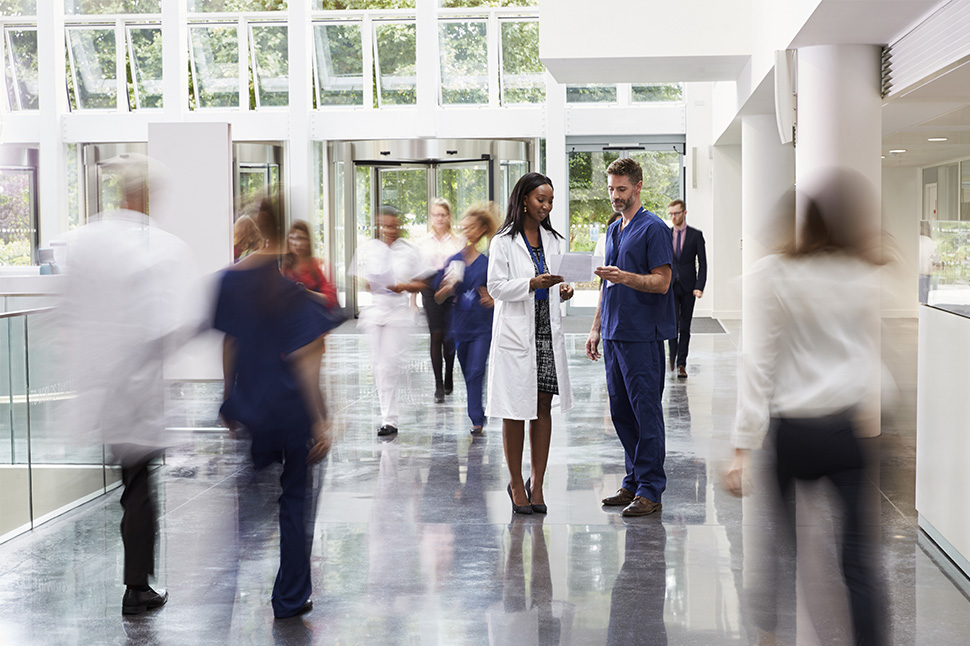 The healthcare industry's current focus is on implementing systems that can help detect infections as early as possible, along with identifying and applying right treatments. At the same time, the healthcare industry is constantly looking to bring efficiencies in their internal processes in order to address peripheral issues regarding patient care. These initiatives strongly impact patient health and lifespan. Such systems are the harbingers of revolution of the healthcare industry.
In recent years, the healthcare industry has been modifying itself to provide improved quality of services. But, certain factors act as inhibitors.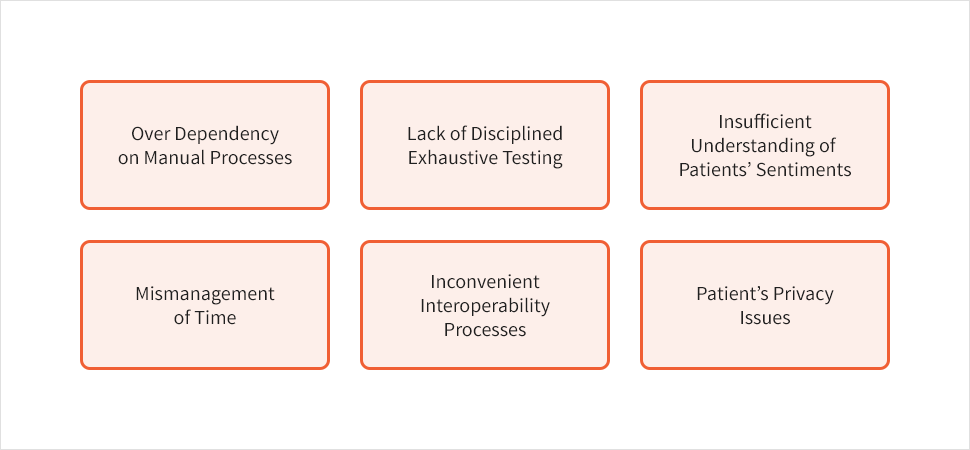 It takes a lot of time to gather and review patient information, which leads to mismanagement of time that could be spent on providing patients with a more accurate diagnosis. Surveys show that about 30% of doctors spend their time asking diagnosis related questions, while another 30% of their time is spent in documenting the encounter.

The healthcare industry also lacks the right kind of resources to understand the level of customer satisfaction and the changes needed for improving patient experience.

Even achieving interoperability between levels and departments within and among healthcare institutions has become challenging due to a lack of proper implementation of matured interoperability standards. The existing standards are full of ambiguities, unspecified options, idiosyncratic interpretations and proprietary extensions.

Also, many healthcare organizations and independent software vendors are not yet prepared to implement disciplined and exhaustive testing necessary for providing safe and quality services to the patient. Patient privacy issues are also creating concerns, especially with ongoing data breaches all over.
Big data analytics in healthcare is now evolving into a promising field that provides insight from very large data and improves outcomes while reducing costs.
Allerin's Big Data and IoT Solution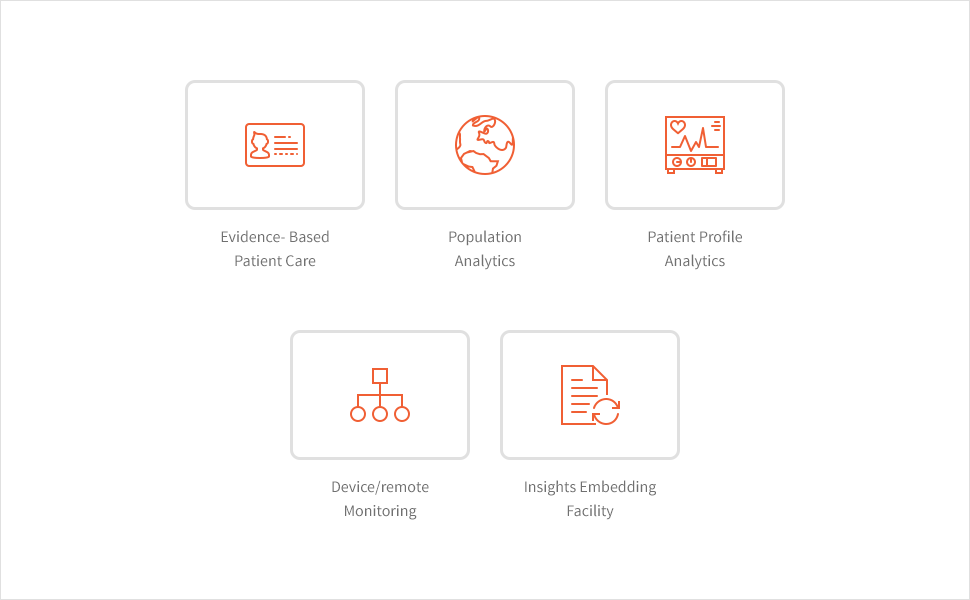 Evidence-Based Patient Care
Our Big Data analytics solution starts the customer experience with an automated questionnaire for gaining basic customer information before the patient actually visits the doctor. It can also recommend basic treatment for the set of diseases that are covered in our system.
Population Analytics
Allerin's solution effectively classifies patients by health risk to deliver cost-effective interventions to predict and prevent readmissions.
Insights Embedding Facility
Our Big Data and IoT solution allows you to embed insights from your EMR, Business Intelligence tools, and several other apps to make faster and more accurate decisions.
Device/Remote Monitoring
With our specially designed Big Data and IoT solution for the healthcare industry, organizations can capture and analyze large volumes of fast-moving data in real time from in-hospital and home devices, for safety monitoring and predicting adverse events.
Patient Profile Analytics
Our solution can apply advanced analytics such as segmentation and predictive modeling to patient profiles, doctors can identify individuals who can benefit from proactive healthcare facilities or lifestyle changes. For example, patients who are at risk of developing a specific disease such as diabetes can benefit from preventive care.
Status Monitoring
With Allerin's IoT system, clinicians can monitor status of patients in real time. Doctors can also get alerts on future patient visits along with full case data.
Drug Management
The healthcare industry has always faced a huge challenge of dealing with the high expense of creating and managing drugs. Allerin's solution can aid in monitoring of health issues and medication control. This can help drug companies and healthcare providers in calculating their risks and losses.
Augmented Asset Monitoring
Allerin's Big Data and IoT solution for Healthcare facilitates industrial-scale analytics and enables optimized asset monitoring and operations, which helps hospitals in providing efficient and cost-effective results.
Allerin Solution's Benefits
Personalized Patient Care
Allerin's Big Data and IoT solution is a patient-centric model where patients can actively participate in their own care and get services that are focused on individual needs and preferences. Our patient-centric model enables the creation of a personalized disease risk profile that consists of an effective disease management and wellness plan for an individual. Thus, we provide personalized healthcare with a connected and data-driven approach.
Clinical Outcome Analytics
Our solution also facilitates clinical analytics that can be performed by unifying clinical, financial and operational data for making efficient clinical decisions.
Fraud Detection and Prevention
Allerin's Big Data and IoT system can help in identifying, predicting and minimizing fraud by implementing advanced and connected analytic systems for checking the accuracy and consistency of claims. Our solution also includes predictive modeling techniques that can be used by healthcare payers for fraud prevention.
Our Healthcare solutions team can help banks identify their specific pain points and tweak our solution accordingly. Our solution will thus, help you take better business decisions and react faster during emergencies, while providing data and insights that were hitherto not available to doctors, nurses and health service providers. To know more about our solution, contact Allerin .