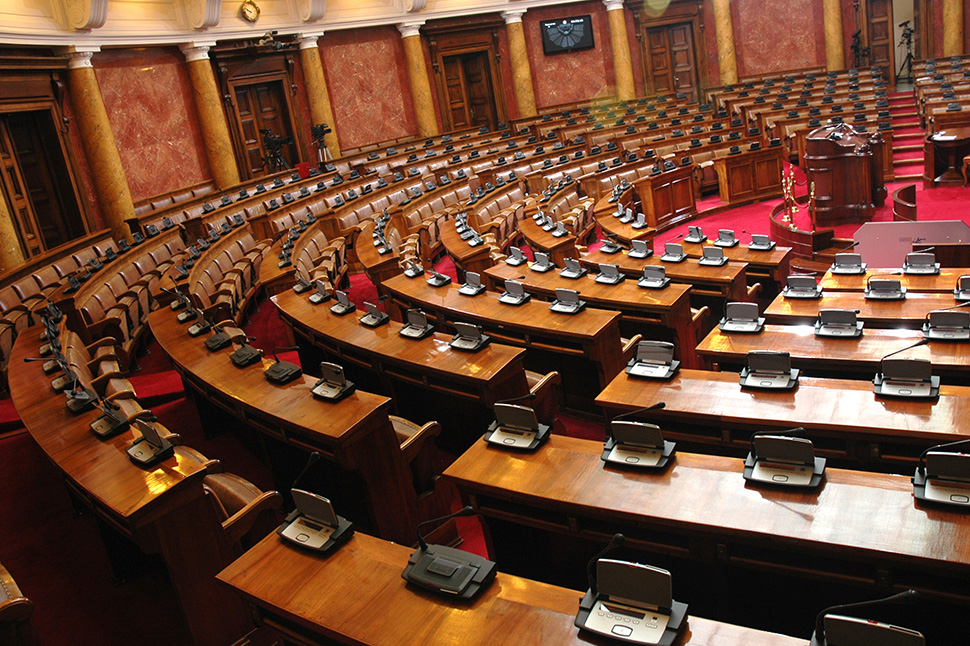 Globalization and digitization are now revolutionizing our society and changing the role of IT in the public sector. Implementing new and innovative cloud solutions can open up a wealth of new opportunities. But, when it comes to implementation of digital initiatives, the public sector still lags behind.
The Technology
Several public sector leaders are not yet ready for technological changes in terms of society engagement. As they are not aware of these technological changes, these leaders are not able to understand the impact advanced technological developments have on public services; hence they are unable to leverage benefits of these developments.
Increasing Expectations
Citizens as a group are now becoming increasingly complex with growing, shifting and contradicting expectations. They are beginning to view themselves as 'private consumers'. There is a greater expectation from the public that government agencies will provide a level of transparent service comparable with the services of the private sector.
Citizen Empowerment
Information technology has drastically changed the relationship between citizens, politicians and public servants, thereby creating a more networked society. There is already a large amount of user generated content which is publicly available. But, public service leaders are unable to make use of this available data for the betterment of citizens.
Allerin's Solution Features

Ambient Computing
Allerin's IoT solution can help government agencies in detecting fraud, reducing waste and crime, and improving the lives of citizens. Our solution facilitates ambient computing that can help accelerate performance in each of these areas. Our solution, which is woven together with analytics, and data integration platforms, provides strong security and significant cost benefits.
Dimensional Marketing
Our IoT solution can help public sector IT leaders in improving citizen outcomes while also driving important performance improvements as well as exploring new revenue streams. Our IoT solution facilitates the development of dimensional marketing tactics that can be used in commercial sectors like retail and healthcare, thereby broadening citizen engagement across all levels of government.
Amplified Intelligence
With our IoT solution, the public sector can provide better services in critical areas such as defense and national intelligence by developing smart and intelligent solutions.
Benefits of Allerin's Solution

Enhanced Medical Services
Allerin's IoT solution can empower government leaders to provide smart healthcare devices for monitoring heart, temperature, and blood glucose levels. Our IoT solution can help in providing better healthcare facilities and also enable a reduction in cost of hospital equipment. Our connected IoT solution can allow government agencies to analyze public health data and make informed decisions about their health initiatives.
Better Emergency Management
Response to a natural disaster or an emergency must be given in real time. Our IoT solution provides the necessary communication and up-to-date information required to use those necessary assets for disaster and emergency management. Our solution can help in effectively controlling an emergency situation and safeguard the public.
Development of Smart Buildings
A lot of government resources are spent on unneeded electricity and other infrastructure problems. Our IoT solution can help in collecting and aggregating data from a variety of sources to better understand the needs while funding an infrastructure. Our IoT solution can help government agencies in monitoring and detect cracks in infrastructure that need repair. With such automation and early detection, government agencies can facilitate the development of smart buildings and can save millions of taxpayer money.
With our IoT solution, public sector agencies will have the strategic data and intelligence for developing new public sector services. Our government solutions team can help public sector agencies identify their specific pain points and tweak our solution accordingly. Our solution will, thus, help you take better business decisions and react faster during critical times while eliminating human intervention in routine activities. To know more about our solution, contact Allerin .